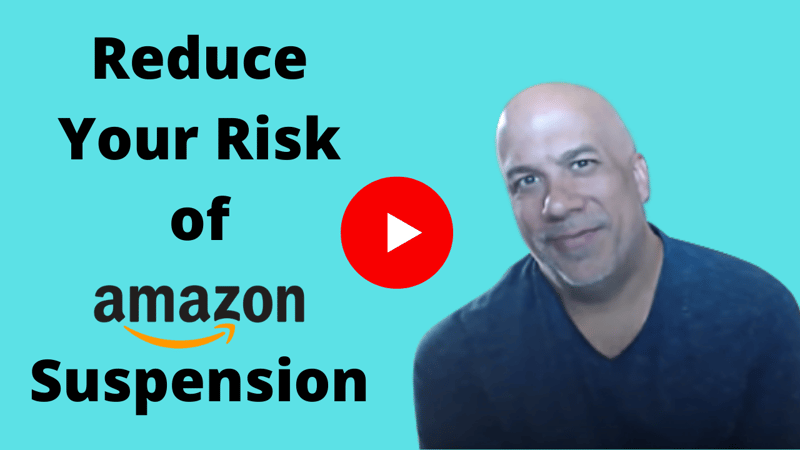 How can an Amazon seller avoid getting suspended?
There is no one bullet-proof solution, but if you engage in retail arbitrage (buying online or in-stores to resell on Amazon), you can dramatically reduce the risk.
See, as Amazon Sellers, we tend to panic when we receive brand "takedown notices", "Policy Warnings", and more.
Luckily, there is an inexpensive tool that can protect you...
IPAlert: Know the Brands Who Are Out to Stop You.
If you are reselling products on Amazon, you already know that some Brands are out to stop you with "Intellectual Property Complaints" like this one.
It's true:
Intellectual property ("IP") complaints from brands can (at their worst) lead to account suspension
Those complaints force you to remove your inventory
Most of these complaints are coming from the same brands
But you don't have to be caught off guard!

I discovered an easy solution that greatly reduces your risk.

IPAlert, an inexpensive browser plug-in will help protect you from many of those brands. Thus, it can save you from being temporarily or permanently suspended. (Get $25 off when you use coupon code JORDAN25).

I explain everything in 2 minutes in this video.
That protection - IPAlert - is regularly $99 (that's a one-time charge, not recurring). But you can get it for just $74 when you use coupon code JORDAN25. (That coupon is not mentioned in the video!)
Thank you for reading this.
-Jordan Malik of HonestOnlineSelling.com
P.S. Follow me on Instagram, Twitter, Facebook, and Pinterest